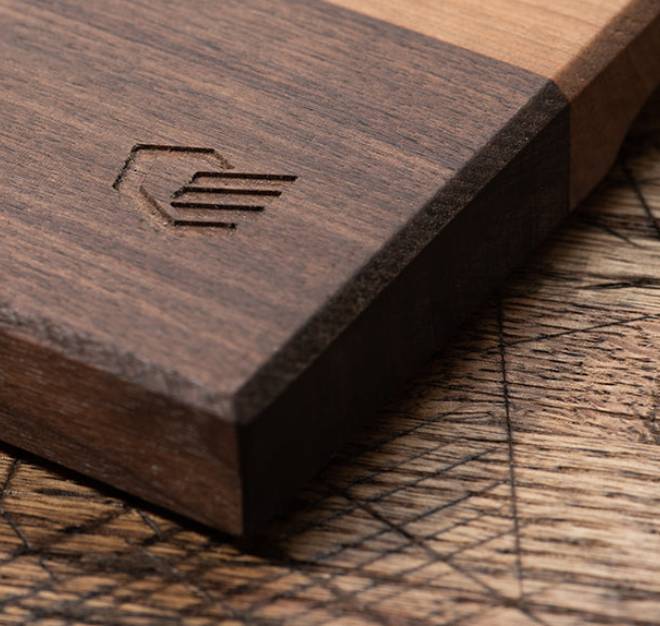 The Story of
NORTH CASTLE HARDWOODS
North Castle Hardwoods brings wood crafters the finest quality hardwood lumber.
For over 30 years, our team has crafted relationships with expert loggers, foresters, and top sawmill operations (including state-of-the-art dry kilns) to produce exceptional quality hardwood products to our specifications. Our customers include international manufacturers of the finest furniture and architectural products. We are proud to be the exclusive supplier of North American Hardwood materials to some of the top furniture manufacturers in Japan -- where uncompromised quality and reliability (not to mention excellent service) are always required.
North Castle Hardwoods brings that quality and experience home to the American woodworker.
DOING THINGS DIFFERENTLY - AND BETTER
Our unmatched process of selection and our proprietary production methods have produced lumber with such consistent color, texture and grade quality that we have become the exclusive provider for our international customers' luxury furniture lines.
We recognize the need for similar high-quality lumber and dimensional lumber products here in the US market. Produced right here in the Midwest, we are now offering our domestic market the same quality and consistency of materials that we have exported to our overseas customers.
At North Castle Hardwoods, we have full control of the quality of our product from the logging stage all the way to final inspection and shipment.
ETHICALLY AND RESPONSIBLY SOURCED
We source timber from the finest hardwood growing regions in North America.
We carry most commercially available North American hardwood species including black walnut, black cherry, white oak, red oak, white ash, hard maple, and others.
Our material is responsibly sourced, and we only work with loggers that are committed to sustainable forest management so that our forests will continue to thrive. We are a family-owned business and emphasize the need to sustain this valuable resource for generations to come.
Even the mighty Oak begins with a little acorn. Our team is a small but dedicated group of people that enjoy spending time outdoors in the living forest, and love wood crafting while holding the highest regard for our natural resources.