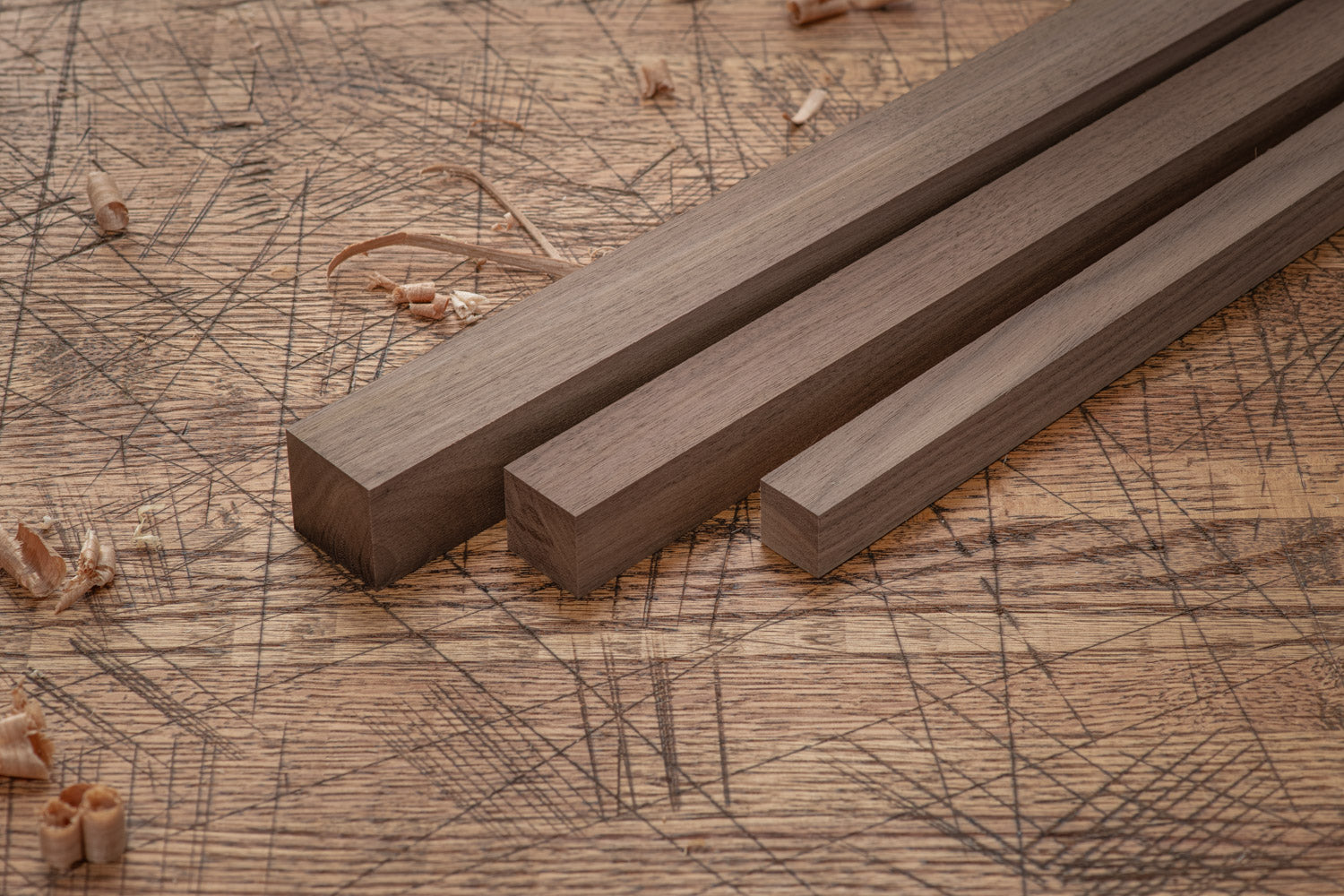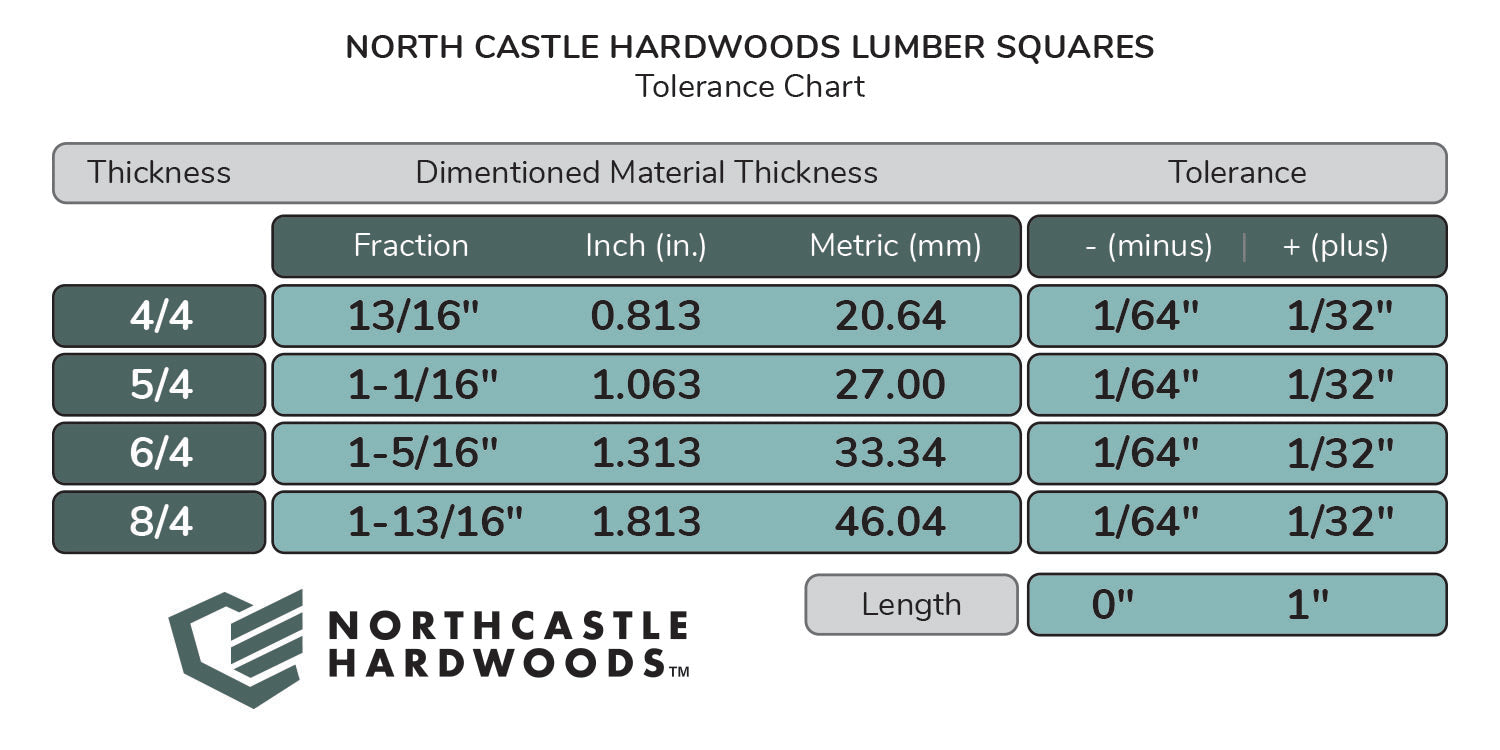 Dimensioned Lumber Squares - Walnut
Walnut Wood Turning Blanks - Lumber Squares
Black Walnut (juglans nigra) is the king of all North American hardwood species. Our walnut lumber is produced through careful log selection, steaming for uniform color, air drying, kiln drying, stress relief and final inspection before we bring it into our dimension mill where it is meticulously machined to size. Our dimension products achieve the highest quality, stability and color consistency that the industry has to offer.
Walnut is well known for its strength, machinability, shock resistance and warmth to human touch, in addition to its popular dark brown color.  It is an ideal choice for fine furniture, table and bar counter tops or as an accent to mix with other wood species. It is also commonly used in the automobile industry, knife making and for gunstocks for its luxurious appearance. 
We offer hardwood black walnut lumber squares in 4/4, 5/4, and 6/4 dimensions.  They can be used as turning blanks for furniture legs or other projects.
To learn more about our proprietary grades, check out our custom grading rules that are always a notch (or two) above the competition.
Product Specifications
Black walnut lumber squares in 4/4, 5/4, and 6/4 dimensions. 

Surfaced 4 Sides (S4S) to Dimensional Thickness. (Please see chart.)

Our dimensioned walnut is slowly steamed for color consistency and is ready to take any finish. Our walnut is ranked the most consistent color that the industry offers. 

Very low sap to heart ratio with minimum 95% heart wood on one face.
See our Quality Specifications page for more details about our unique lumber products.
Working with Walnut Lumber
Due to its straight grain and consistent texture, dimensioned black walnut is typically very easy to machine. While we prefer oil and wax as a finish to show off its beautiful natural grain and character, black walnut will accept other stains and finishing materials such as lacquer and polyurethane. 
We recommend that you always wear a protective mask when working with wood, as breathing the dust may be harmful to your health.