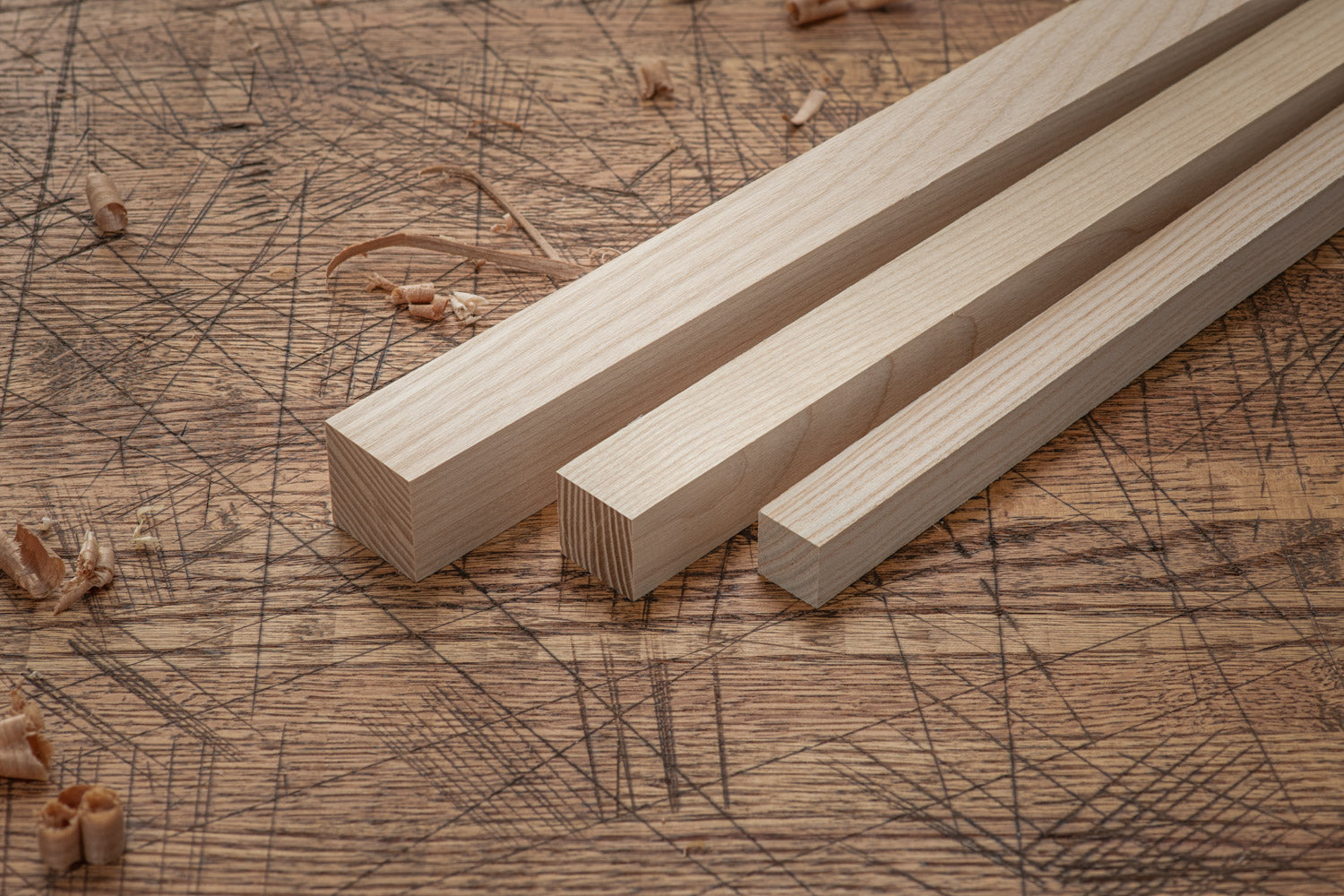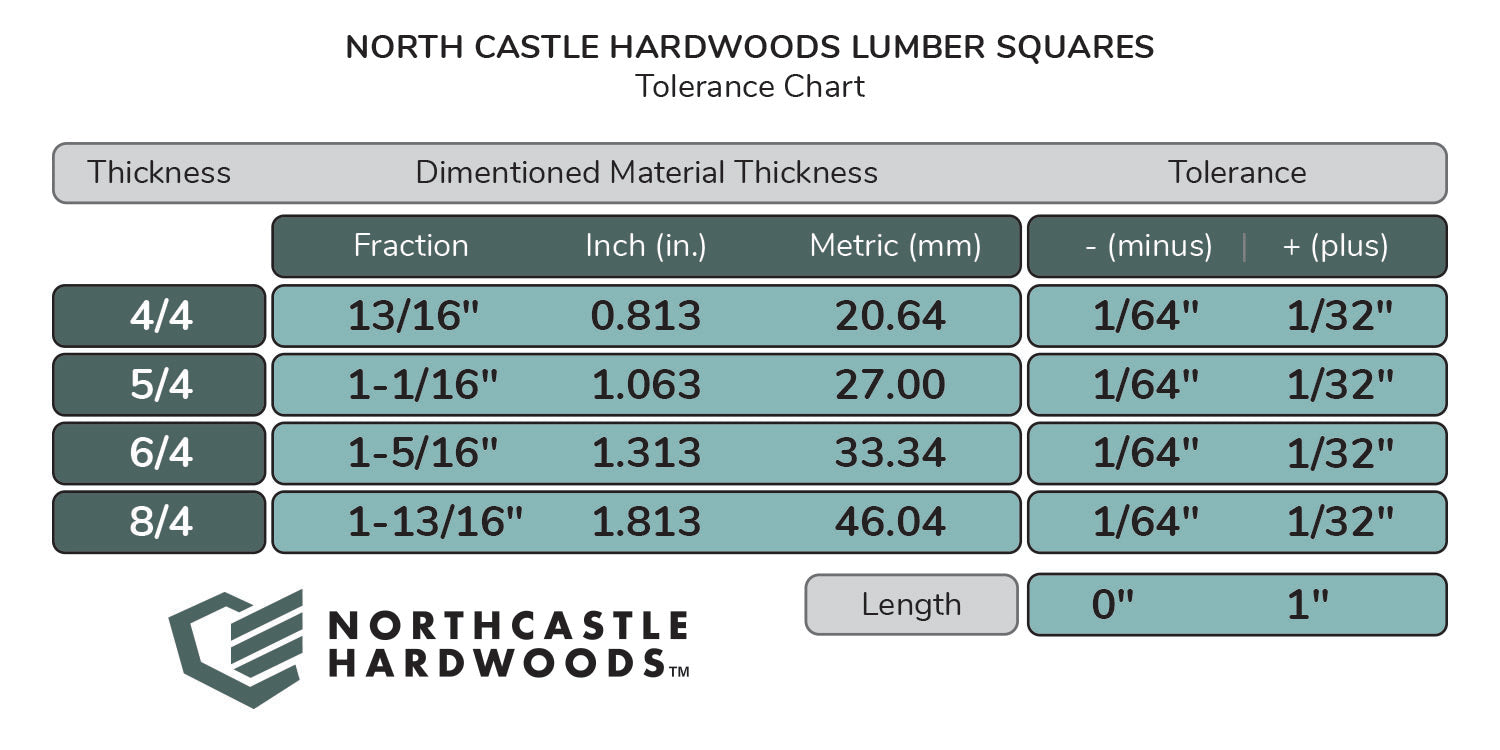 Dimensioned Lumber Squares - White Ash
White Ash Turning Blanks - Lumber Squares
North Castle Hardwoods produces white ash squares from true white ash (Fraxinus americana) timber.  Our ash lumber is harvested from select forests to ensure consistent color and texture.  We select predominantly second-growth white ash because it is strong, hard, heavy and has very high resistance to shock. 

We offer hardwood white ash lumber squares in 4/4, 5/4, and 6/4 dimensions. 
To learn more about our proprietary grades, check out our custom grading rules that are always a notch (or two) above the competition.
Product Features
White ash squares in  4/4, 5/4, and 6/4 sizes.

Surfaced on 4 sides (S4S) to dimensional thickness.  (See tolerance chart for final surfaced sizing.)

All our white ash lumber is carefully stress relieved in dry-kilns and free of internal stress. Boards will remain straight, flat and true throughout the machining process. 

Lumber is

 

carefully dry-kilned to 6-8% M.C. (moisture content) and then stress relieved.  This produces lumber that is free of internal stress, flat, and very stable.
Our white ash dimensional products are produced and inspected for excellent color.  While we cannot always guarantee sap restrictions in ash grading, the heartwood is carefully controlled and inspected to provide a good blend of white sapwood and heartwood ranging from light tan to light brown. 

Very high white sapwood content.  There will be virtually no brown heart wood in these squares.
Characteristics of White Ash
White ash lumber has wide growth rings and predominantly vertical grain. Its sapwood is light-colored and bright. Ash has a large percentage of sap to heartwood.  The heartwood is medium-brown to light tan in color.  White ash is porous and takes stain evenly. White Ash is a heavy wood with a hardness score near the top of the charts.
How is White Ash lumber used?
Not just hard, white ash is strong. White ash's strength and resistance to splitting make it a favorite choice for turning projects -- like tool handles and baseball bats. Lighter than maple, white ash is the strongest North American hardwood for its weight. Just make sure your tools are sharp! Ash is so tough that it may burn if your tools are dull or dirty.  
Our white ash turning blanks can be used for furniture legs.
Working with White Ash Lumber
White ash lumber is popular in furniture, cabinetry, and crafts. It has excellent steam bending properties and is used in Windsor chairs and other decorative furniture. White ash has low decay resistance, so it's best suited for interior woodworking projects.
We suggest that you always wear a protective mask as the dust may be harmful to your health.