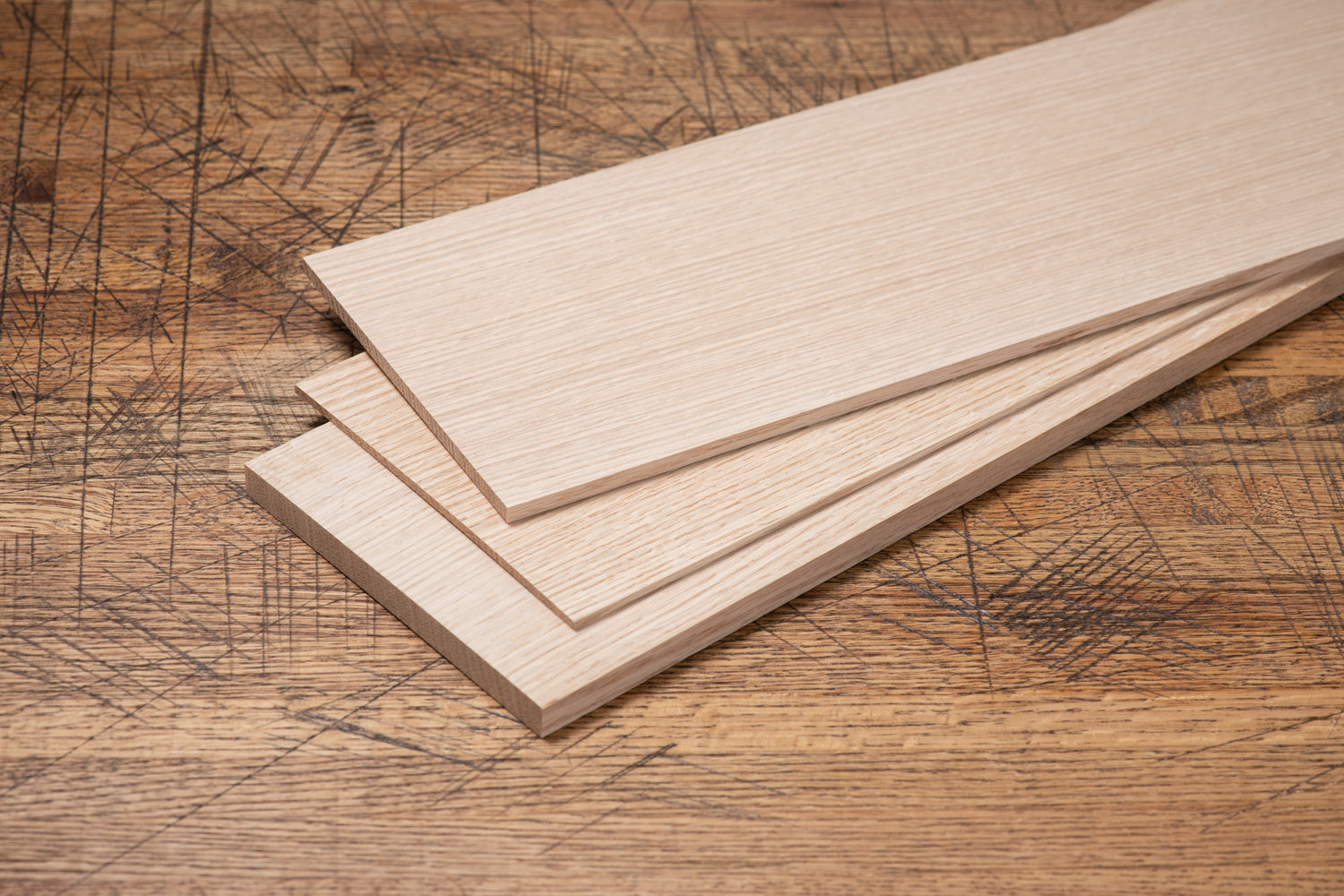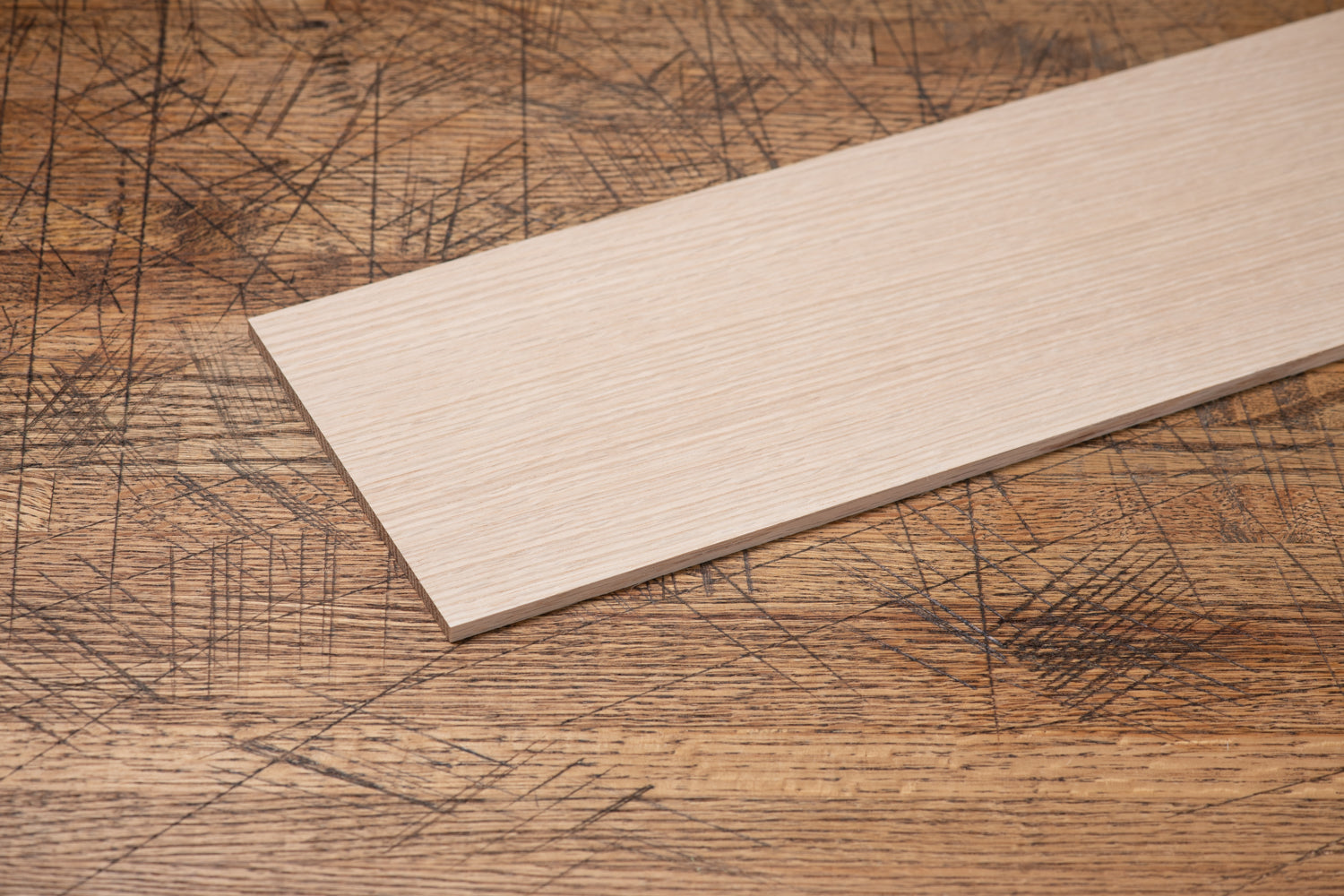 1/2" Red Oak - Thin Stock - Rift/Quarter Sawn
1/2" Thin Stock - Red Oak (RQ) Dimensioned Lumber
Our red oak is sourced from the Great Lakes regions of the United States where the best genuine northern red oak (quercus rubra) grows. We work with our loggers and sawmills to harvest from regions that produce the highest quality logs. From the selected logs, only a small percentage meet our standards and can be milled into our rift and quartered red oak lumber.
Red oak is well known for its durability and consistent appearance. It is a good choice for furniture, tabletops and architectural applications such as cabinetry, stair parts and moldings.
To learn more about our proprietary grades, check out our Grading page.
Product Features
1/2" S4S red oak rift/quarter (RQ)

 

thin stock.

Dimensioned to thickness of 1/2". (See tolerance chart.)

Widths are finished at stated measurement or wider up to ½" over stated width. (See tolerance chart.)
Lumber is carefully dry-kilned to 6-8% M.C. (moisture content) and then stress relieved in the kiln.  This produces lumber that is free of internal stress, flat, and very stable.
Working with Rift and Quartered Red Oak Lumber
Rift and Quartered is the most stable form of manufactured lumber. As rift and quartered wood naturally expands and shrinks with humidity, the movement takes place in the direction of the thickness of the lumber rather than the width. This contributes to the dimensional stability of finished products. Expert woodworkers choose to work with rift and quartered lumber for this reason.  
Red oak machines well and is very workable. Because we select logs meticulously for color consistency, our rift and quartered red oak is beautiful with a natural finish.  Red oak can also be stained and accepts gluing very well.
We suggest that you always wear a protective mask as the dust may be harmful to your health.