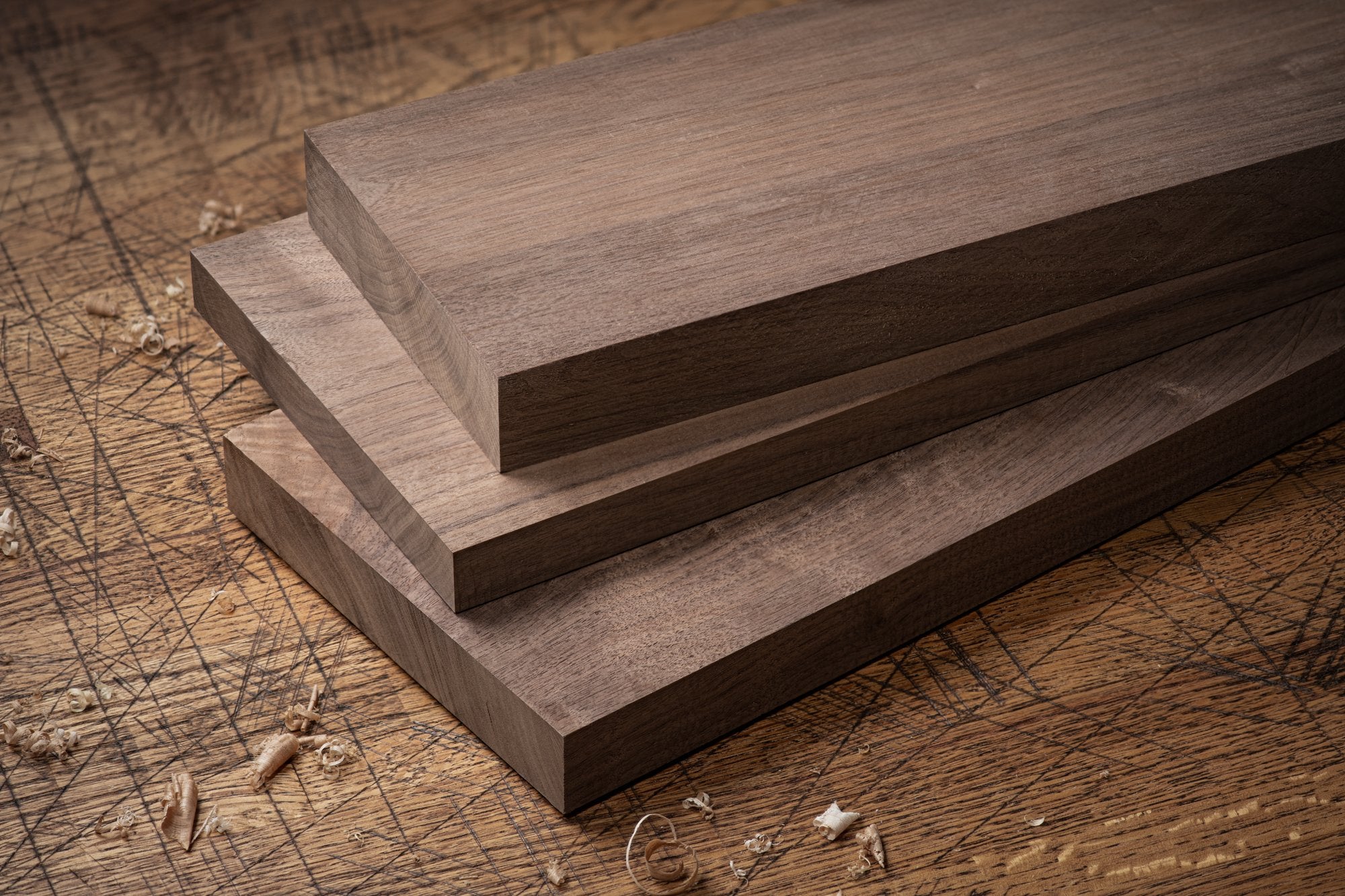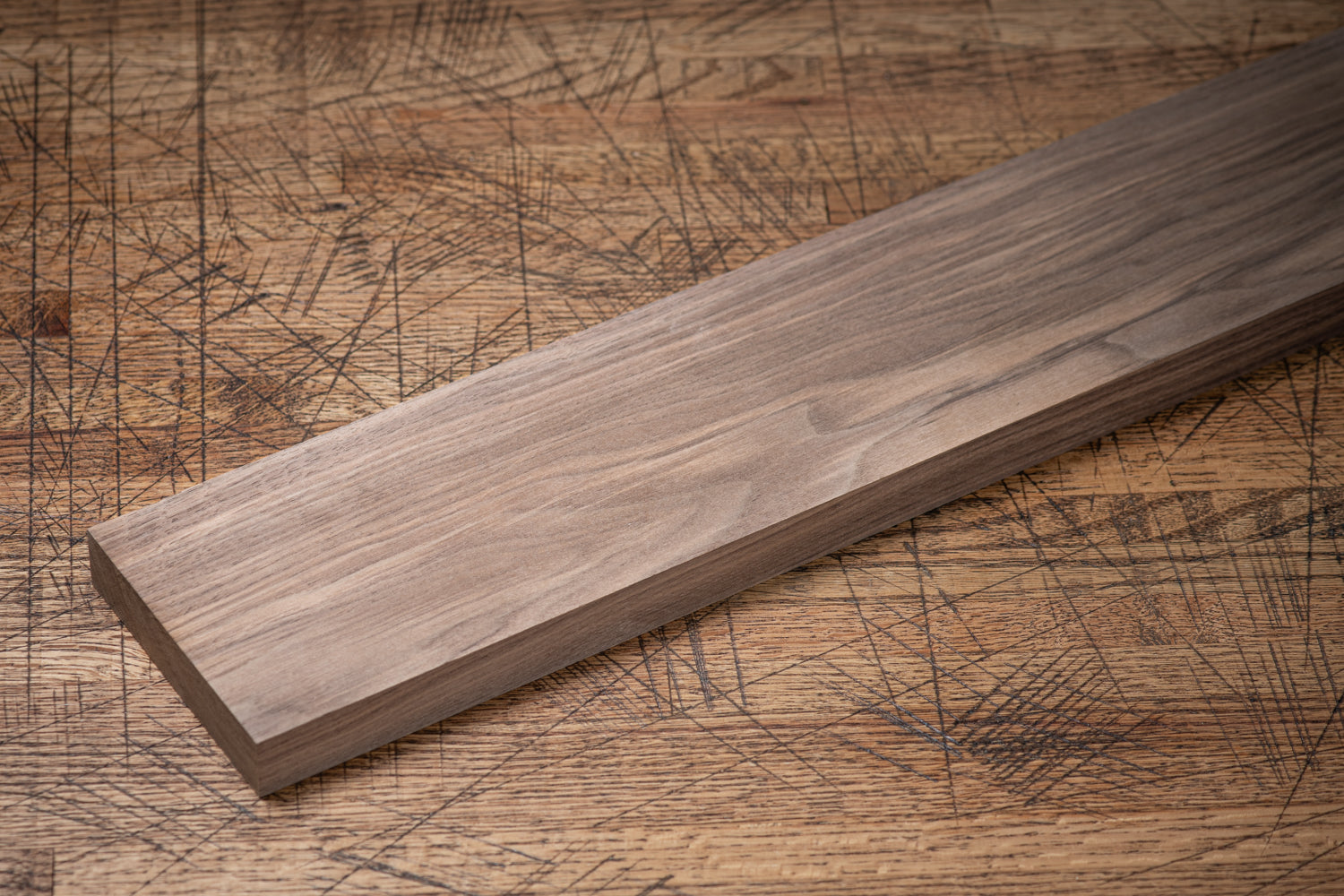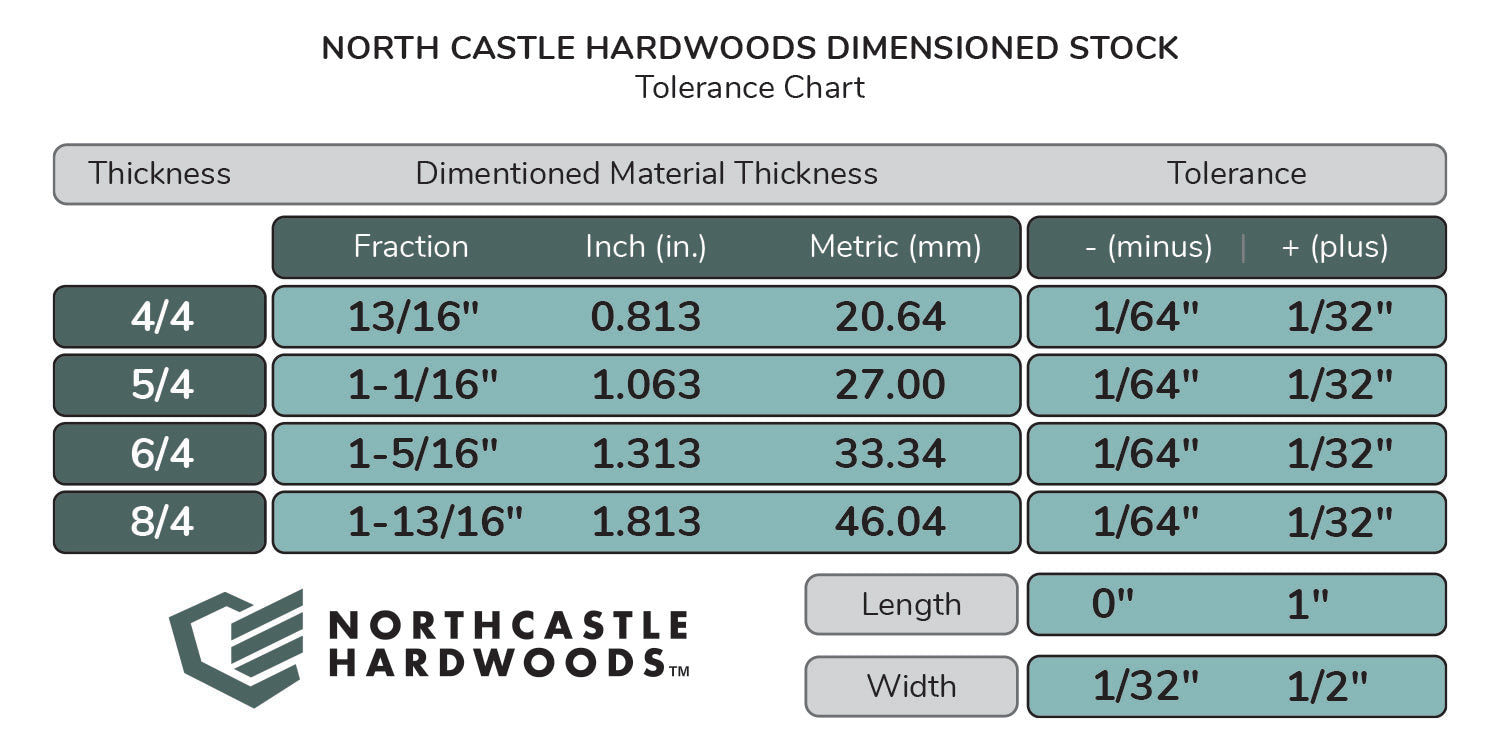 4/4" (13/16") Walnut - Dimensional Lumber
4/4" Walnut Wood - Finished to 13/16" Thickness
Black Walnut (juglans nigra) is the king of all North American hardwood species. North Castle Hardwoods specializes in producing premium Walnut lumber that is second to none.
We produce our dimensional walnut lumber through careful log selection, steaming for uniform color, air drying, kiln drying, stress relief and final inspection before we bring it into our dimension mill where it is meticulously machined to size. North Castle Hardwoods' walnut lumber has the highest quality, excellent color consistency, and dimensional stability that the industry has to offer.  
Walnut is well known for its strength, machinability, stability, beauty and warmth to human touch.  It is an ideal choice for fine furniture, tabletops and bar counter tops or as an accent to mix with other wood species. It is also commonly used in the automobile industry, for knife making, and for gunstocks due to its luxurious appearance. When finished, black walnut is dark with striking grain features.
To learn more about our proprietary grades, check out our custom grading rules that are always a notch (or two) above the competition.
Product Features
4/4 surfaced 4 sides (S4S) black walnut stock.
Dimensioned and finished 13/16". (See tolerance chart.)
Widths are finished at stated measurement or wider up to ½" over stated width. (See tolerance chart.)
Our dimensioned walnut is slowly steamed for color consistency. Our walnut is ranked the most consistent color in the industry. 
Lumber is carefully dry-kilned to 6-8% M.C. (moisture content) and then stress relieved in the kiln.  This produces lumber that is free of internal stress, flat, and very stable.
Very low sap to heartwood ratio with a minimum 95% heartwood on one face. Reverse face may have minimum natural characters.


Tips for Working with Walnut Wood
Due to its tight grain and consistent texture, dimensioned black walnut is typically very easy to machine. While we prefer oil and wax as finishes to show off its beautiful natural grain and character, black walnut will accept any other stain or finishing material such as lacquer and polyurethane.
Walnut's color may lighten over time.  Avoid direct sunlight on your walnut table and shift the position of any items resting on it from time to time.  This will help the color to age evenly.
Please protect your health by wearing a high quality mask while working with walnut wood.