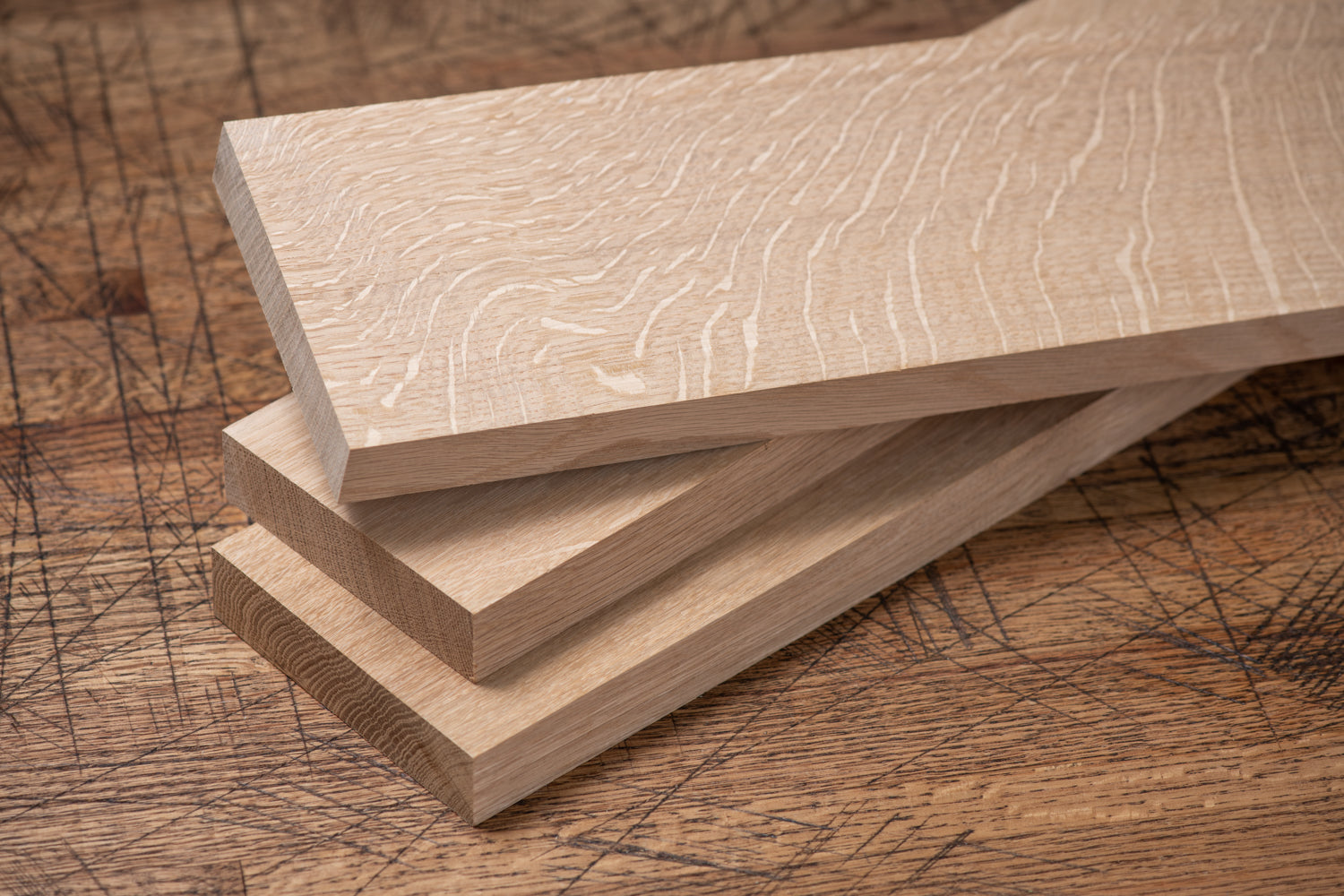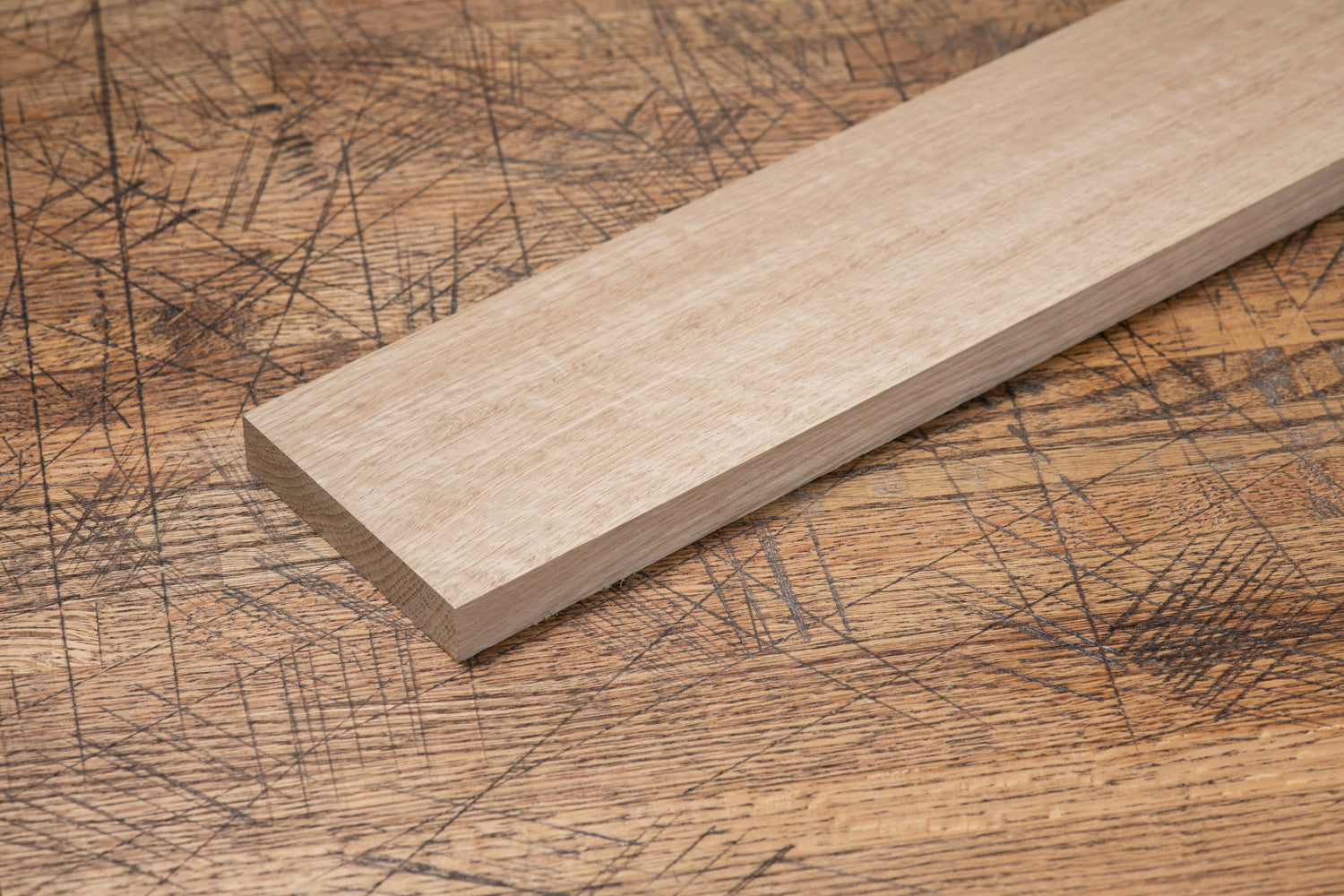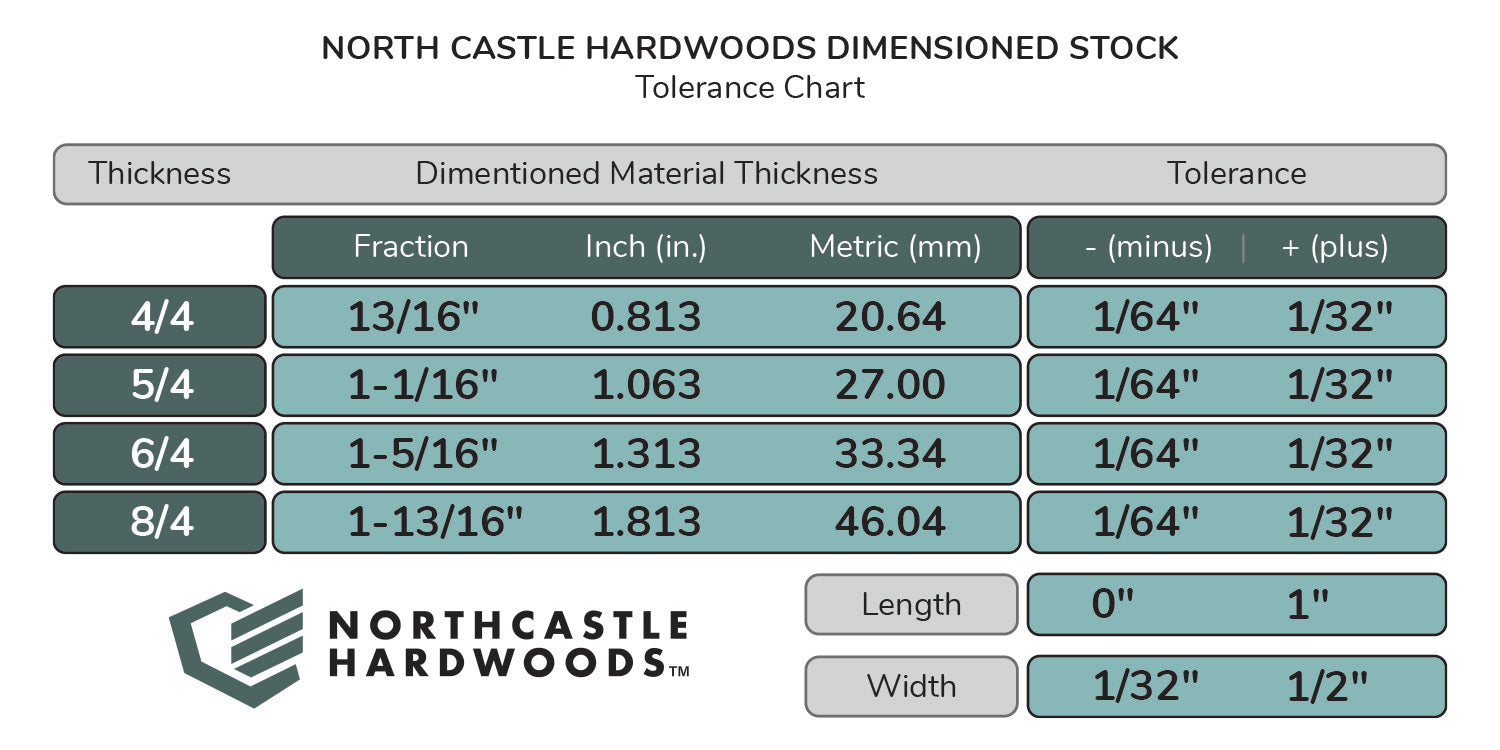 4/4" White Oak - Dimensional Lumber - Rift and Quarter Sawn
4/4" White Oak - Dimensional Lumber - Rift and Quarter Sawn
There are a plethora of oak species (including chestnut oak, post oak, bur oak, etc.) that often get lumped into the "white oak" category. At North Castle Hardwoods, we strive to narrow down our white oak product offering to specifically genuine white oak (quercus alba). This specificity produces a more consistent product.
Rift and quarter sawn white oak is sawn in order to achieve a straight (vertical) grain along the face of the board. This produces a consistent grain pattern across the board with some ray and fleck characteristics across the face for a brilliant color and texture.
White oak is uniquely versatile, producing the finest oak veneers and lumber and is very resistant to wear. White oak is heavy and harder than its relative, red oak. The heartwood is moderately decay resistance, and therefore good for use in outdoor applications. It is a good choice for furniture, table tops, architectural applications such as cabinetry or as an accent to mix with other wood species. An important use of white oak is for planking and bent parts for ships and boats.
To learn more about our proprietary grades, check out our custom grading rules that are always a notch (or two) above the competition.
Product Features
4/4" S4S white oak rift and quarter sawn.
Dimensioned to 13/16" thickness with reasonable margin (See tolerance chart).
Rift and Quarter Sawn: features

 

straight

 

grain

 

patterns with some brilliant

 

rays

 

and

 

flecks.

Widths are finished at true measurement (nominal width) or up to 1/2" wider.

Lumber is carefully stress relieved in dry-kilns and free of internal stress.
Working with Red Oak Lumber
White oak is straight grain, moderately coarse texture. It is heavy, dense and hard, but is good for workability and has good bending properties. It accepts finishes well.
We suggest that you always wear a protective mask as the dust may be harmful to your health.