Hard Maple Lumber Overview
Woodworkers revere hard maple for its combination of lustrous beauty and durability. These features lend it to a diverse list of projects. This hardwood has been used for centuries in North America for fine furniture, flooring, and practical tools for daily use.
Because of its hardness and strength, detailed below, hard maple wood is more difficult to work with than soft maple, black walnut, cherry and some other species. But these characteristics yield premium results to the experienced woodworker with appropriate tools and techniques.
On This Page
This page discusses the grain, density, color and workability of hard maple, popular uses, dimensioned hard maple sold here and technique tips for getting the best results with this premium lumber species. And you can learn more about the careful process North Castle Hardwoods uses to provide customers with the finest hard maple they've ever laid hands on.
Terminology
Hard maple is also called rock maple, or rock hard maple due to its hardness, and sugar maple because these are the trees most often tapped for "sugaring," the making of maple syrup and sugar. A few call it sweet maple.
The scientific name reflects the hard maple tree's use in sugar production – Acer saccharum.
Hard Maple Color and Grain
When you desire warm, light coloring with natural luster, hard maple lumber is the first choice of most woodworkers. This is especially true when you need it to be strong as well.
While with most hardwood species, heartwood is the most desired part of the log. But with hard maple, the sapwood is of the greatest worth. You'll find hard maple lumber with both heartwood and sapwood. However the percentage of sapwood content a factor used to determine different grades of hard maple.
What is Hard White Maple?
Hard maple lumber with heavy content of sap is called white hard maple. Straight grain white hard maple is the most select grade of this wood used to make piano actions and other types of musical instruments such as guitars and violins. 
The heartwood color is brown to gray, and is often used as paint grade in cabinetry and furniture. We all have been to sports gymnasiums or bowling alleys where white hard maple is used in high-grade flooring.   
Hard maple sapwood is usually a creamy white, at times almost paper white, but lovely buff, honey gold or very light reddish tones are sometimes present too. These hues become prettier as the wood ages – and are beautifully enhanced with the right finishing techniques and stains.
Texture and Grain Patterns in Hard Maple Wood
Hard maple lumber usually features fine, even grain that is quite straight. But figures can be present too including beautiful wavy or curly and quilted grain patterns. Lumber with these characteristics are used in guitars and violins.   Birds-eye maple is character hard maple that gives bird's eye appearance that is distinctive and desirable to many artisans.
Did you know? "Character maple" is a term used to describe rock maple with significant knots, wormholes, gum pockets and mineral streaks.
Favorite Hard Maple Woodworking Projects
This classic American hardwood lumber lends itself to most any project. Historically, rock maple's toughness has been proven by use in dance floors and bowling alleys – and bowling pins!
Add its good looks to the mix, and some say you've got the "perfect" lumber.
Furniture – Dressers, headboards, tabletops, chairs, stools, benches, chests and anything else on your project list will look great and deliver lifetime durability when constructed of hard maple. This wood rates among the highest for quality mortise work.
Cabinets – Maple offers timeless beauty and the rugged sturdiness required of long-lasting cabinets and vanities.
Musical instruments – This is a top choice for guitar necks and drums, especially snare drums, because it combines strength with stability and good sound quality.
Butcher block – Whether made into a countertop or a cutting board, maple butcher block will stand the test of time.
Kitchenware – Turn hard maple into any kitchen tool you need, such as rolling pins, wooden spoons, cutting boards, serving trays and knife blocks.
Toys – Classic trains, cars and other wood toys are popular again. Maple gives them a toughness that lasts for generations.
Turnings – Because it is highly rated for turning, hard maple makes gorgeous ornaments, candlesticks, spindles, bowls and more.
Veneer – Maple lumber is sliced into veneer for many uses.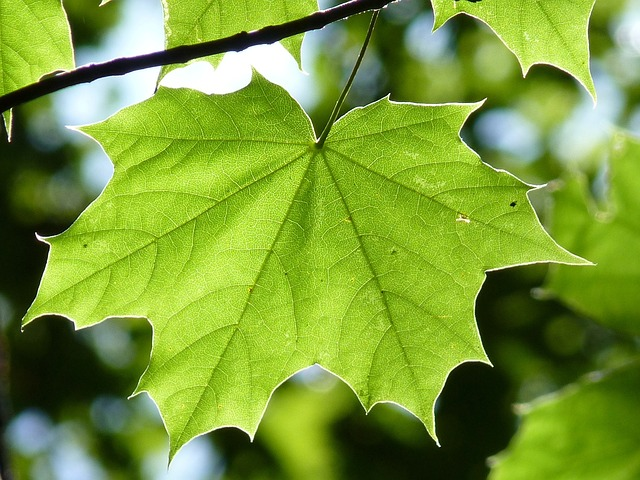 Characteristics of Maple Wood
With a Janka hardness rating of 1,450, rock maple is the hardest domestic hardwood available, significantly harder than the 1,360 of white oak and the 1,320 of white ash.
Tips for Working with Hard Maple
Because of its hardness, pilot holes are recommended for fasteners. It glues very well and is highly rated for mortise and tenon work.
Hard maple is also about average for machining, since it can be slightly brittle and prone to chipping and tear-out. It cuts well with sharp tools, but because maple is so hard, it will dull them more quickly than most other species.
This wood is known for nicely receiving stains and dyes, though you might find an extra coat is needed to achieve darker tones.
Dimensioned Hard Maple from North Castle Hardwoods
North Castle Hardwoods offers hard maple lumber in both thin stock and
Sourcing North Castle Hardwoods Hard Maple
The best hard maple source is all around our location.  The forests where our lumber is harvested are responsibly managed and only select cut. Often only a few of the finest trees per acre are chosen, and the rest of the timber continues to mature, resulting in a higher volume of quality timber year after year.  
Our forest management strategy and the care we take with the wood once it is cut helps us achieve our goal of offering better lumber from better forests.  
Preparing Hard Maple for Woodworkers
We have worked with our partner sawmills in proprietary cutting methods that maximize the amount of lumber in the very best grades.
The process includes a period of air drying the wood before it is finished in a kiln. Boards are resurfaced and re-graded, and then stored in a climate-controlled environment to be in optimal condition when you receive them.
Our Story
For more than 30 years, North Castle Hardwoods has supplied premium hardwood to international manufacturers that have the highest standards. For example, our customers in Japan produce furniture and architectural components of exceptional quality from the excellent North American hardwood we supply.
Now the same techniques and standards are being put into practice to provide you, whether you are a hobbyist or professional, with the finest lumber you've ever enjoyed using.
Shop for Hard Maple Lumber
We invite you to take a few minutes to browse our selection of hard maple, oak, walnut and other hardwoods for your upcoming projects.