Red Oak Lumber Overview - Hardwood Characteristics, Grain, Color
Red oak has broad appeal for woodworkers.
It is a top choice for beginners and pros. Novices have success with red oak because it is easy to work with. Good results can be attained with basic skills.
Experienced woodworkers appreciate red oak for the beauty and variety of grain patterns and coloration it offers. Plus, there is almost nothing you can't make with this ruddy, classically grained hardwood.
If you're looking for lumber with dark texture and robust grain patterns that are visually appealing, then consider red oak wood for your next project.
Where to Buy Red Oak Lumber
At North Castle Hardwoods, we only carry genuine northern red oak lumber (Quercus rubra) from the best select regions for this species.  If you're looking for lumber with consistent color and texture and robust grain patterns that are visually appealing, then consider red oak wood from North Castle Hardwoods for your next project. 
We offer northern red oak in both plainsawn and rift/quarter-sawn cut.  As one of the pioneers of quarter-sawn lumber in North America, our focus in the last 35 years has been to utilize the abundant resource available here to produce world's best quarter-sawn red and white oak.
On this Page
The discussion below covers red oak's color and grain variety, woodworking characteristics, dimensional lumber options from North Castle Hardwoods and a list of project recommendations with do's, don'ts and other tips for enjoying the best results.
And you'll discover why red oak from North Castle Hardwoods is the finest available today.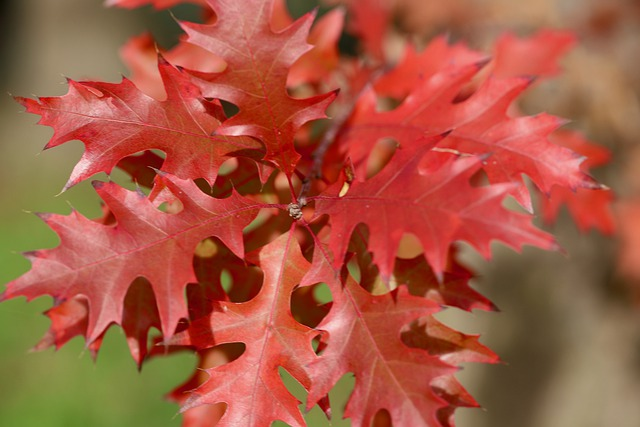 Terminology
Red oak is also called northern red oak, though it grows in the east and south too, and American red oak. You will also see it identified by its botanical name Quercus rubra.  
Red Oak Color and Grain
The sapwood of red oak is off-white to buff or tan and typically up to two inches wide.
Red oak heartwood, also called the duramen, gives this hardwood its name. The heartwood is light or medium brown with red and pink accents that may be quite vivid in expression or subtle and understated. Combined with the bold oak grain, the appearance is distinctively handsome.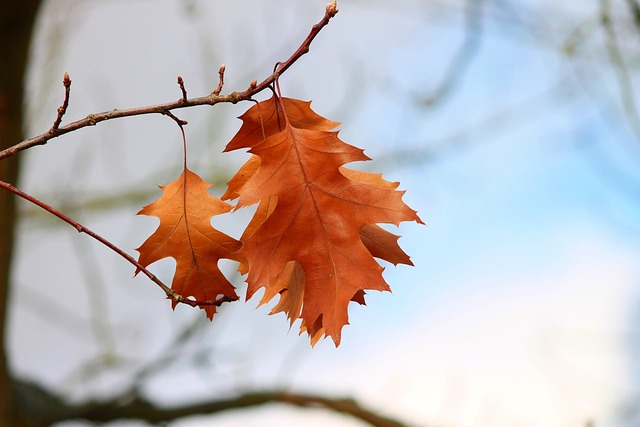 Favorite Red Oak Woodworking Projects
This is a strong and durable wood with good resistance to shock. Coupled with the appealing appearance of nicely finished red oak, these qualities make it a good woodworking lumber for items you'll use on a daily basis – or for those with purely decorative purposes.
What's on your list of woodworking projects? Because of its affordability, workability and durability, red oak is a lumber to consider for:
Chests and boxes – Red oak's strength and workability make it a top choice for projects that include joinery. Combined with its natural good looks, this reddish wood material is ideal for creations from small jewelry boxes to large hope chests.

Cabinets and vanities – Red oak wood is dimensionally stable, so you can rely on it not to shrink and crack or warp on built-in installations.
Lap desks – The uses for a lap desk are nearly endless. Our customers make gorgeous lap desks for their laptop and mouse, a favorite book or Kindle and a beverage, or to employ as TV trays. Everyone on your gift list will appreciate a beautifully constructed, highly functional red oak lap desk.
Mantels – Finish your fireplace with a red oak wood mantel you design, build and finish; a place to display cherished family pictures, favorite collectibles, milestone mementos or decorative pieces to fit each season.
Cutting boards – Red oak by itself or in combination with white oak or other favorite hardwoods produces splendid results. It has the durability to withstand daily use and the beauty to enhance your kitchen's style. A red oak cutting board makes a memorable gift too.
Game boards – Chess and checker boards, penny hockey boards…let your creativity loose with items in red oak alone or in combination with other popular woodworking woods like maple, walnut and cherry.

Furniture – The lower cost of red oak compared with walnut or maple combined with its richly grained appearance make it popular for larger woodworking items like benches, chairs, dressers, tables, tabletops and countertops.  

Decorative pieces – Some of the loveliest picture frames, picture stands, ornaments, candle sticks and stands and carvings are produced in red oak.
Characteristics
Quercus rubra, or red oak, has a Janka hardness rating of 1,290, which puts it in the middle range of woodworking hardwoods. It is easy to work with while being quite strong. That's a good balance, though it is not impervious to damage. 
When considering red oak woodworking projects, keep in mind that iron in some water will react with the tannic acid in red oak and cause bluish black staining. If you're making something for the kitchen, be sure the wood is well sealed or oiled before putting it to practical use. And avoid contact with steel wool and cast iron.
Tips for Finishing Red Oak
Red oak lumber is easy to cut and turn with hand tools and power tools. Experienced woodworkers get good results from steaming and bending it too.
The wood is quite porous, especially the early wood, aka earlywood, portions of the lumber.
Here's a word of caution: Staining red oak can result in uneven or blotchy color because of those large, open pores. One solution is to apply pore filler before staining the wood. Finishing red oak with this technique will create an even, smooth surface.
Because of the wood's porous nature, use a good amount of glue. Wipe off glue overrun before it can seep into pores outside the gluing area. And if you clamp red oak, use non-metal clamps to avoid the interaction of metal and tannic acid which can result in staining the wood.
How North Castle Hardwoods Sources Red Oak
All our woodworking lumber is sourced from sustainably managed forests that are select cut – never clear cut. This is done in partnership with local foresters and loggers who are certified in responsible forest management, and it results in North Castle Hardwoods being able to offer you the very best of the best red oak for your next woodworking creation.
The forest wins too! This strategy protects timber as a valuable and renewable natural resource and allows developing forests to reach maturity. In fact, our eco-conscious process has resulted in the forests we use showing a net increase in the volume of standing timber present in them year after year even as we select-harvest this beautiful material.
From the Woods to Our Woodworking Customers
Once the finest timber in the forest is selected, logs are bucked and cleared of defects such as mineral streaks and grub holes. The logs are sawn using proprietary techniques before being edged, double-end trimmed, re-graded and stacked using stickers for air drying prior to entering the kiln.
The North Castle Hardwoods Story
For over 30 years, we have provided the highest quality solid American hardwoods to the most demanding markets overseas.
For example, manufacturers in Japan use our premium red oak lumber to produce that nation's finest furniture and architectural products – a testimony to the superiority of lumber from North Castle Hardwoods.
We are now bringing our best resources to woodworking enthusiasts and professionals in America. Whether you are working on a personal project or you are a pro doing custom work, we want to provide you with the best lumber you've ever laid hands on.
Shop for Red Oak from North Castle Hardwoods
Browse our selection of the finest-quality red oak and other premium lumber chosen from the very best forests in North America.