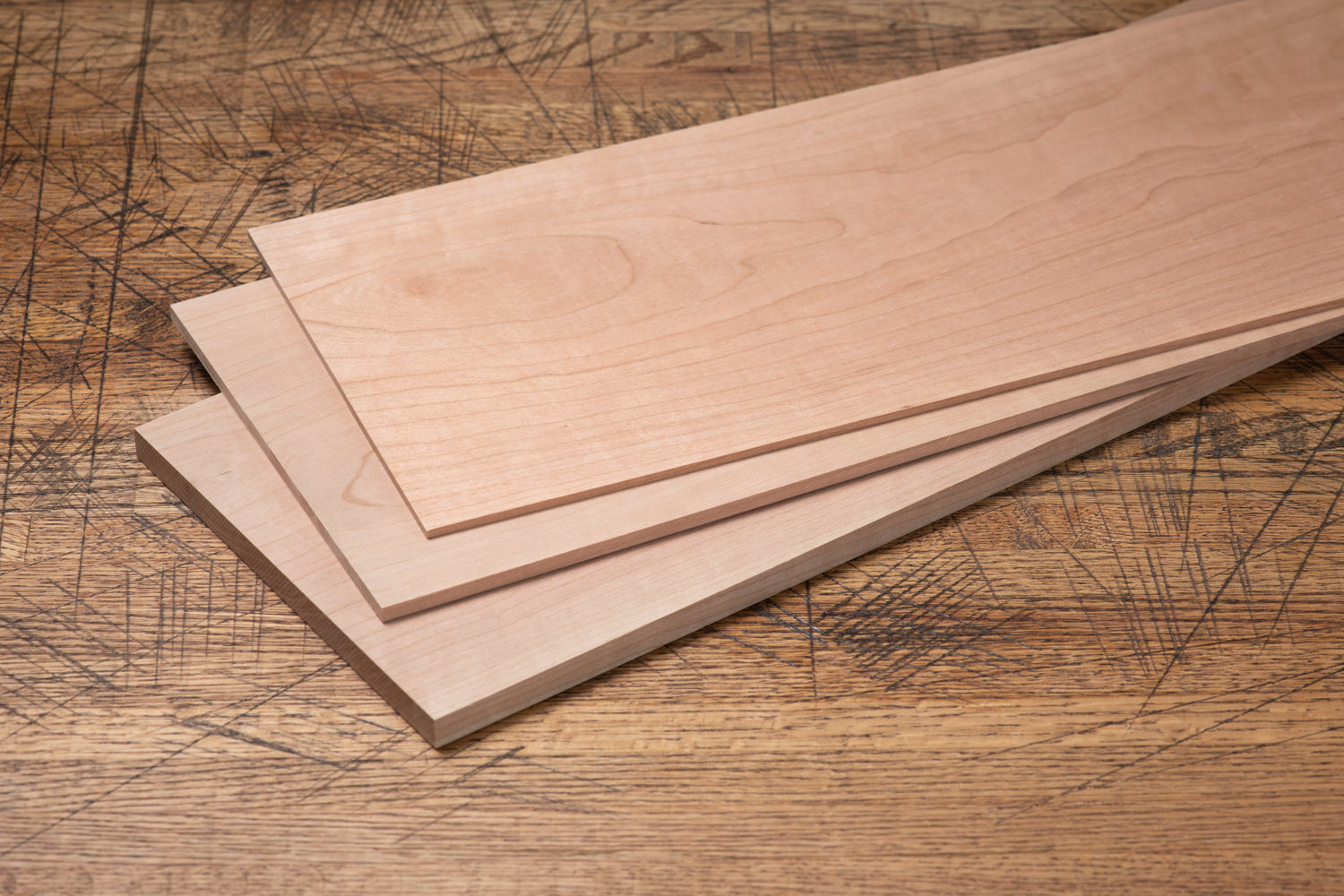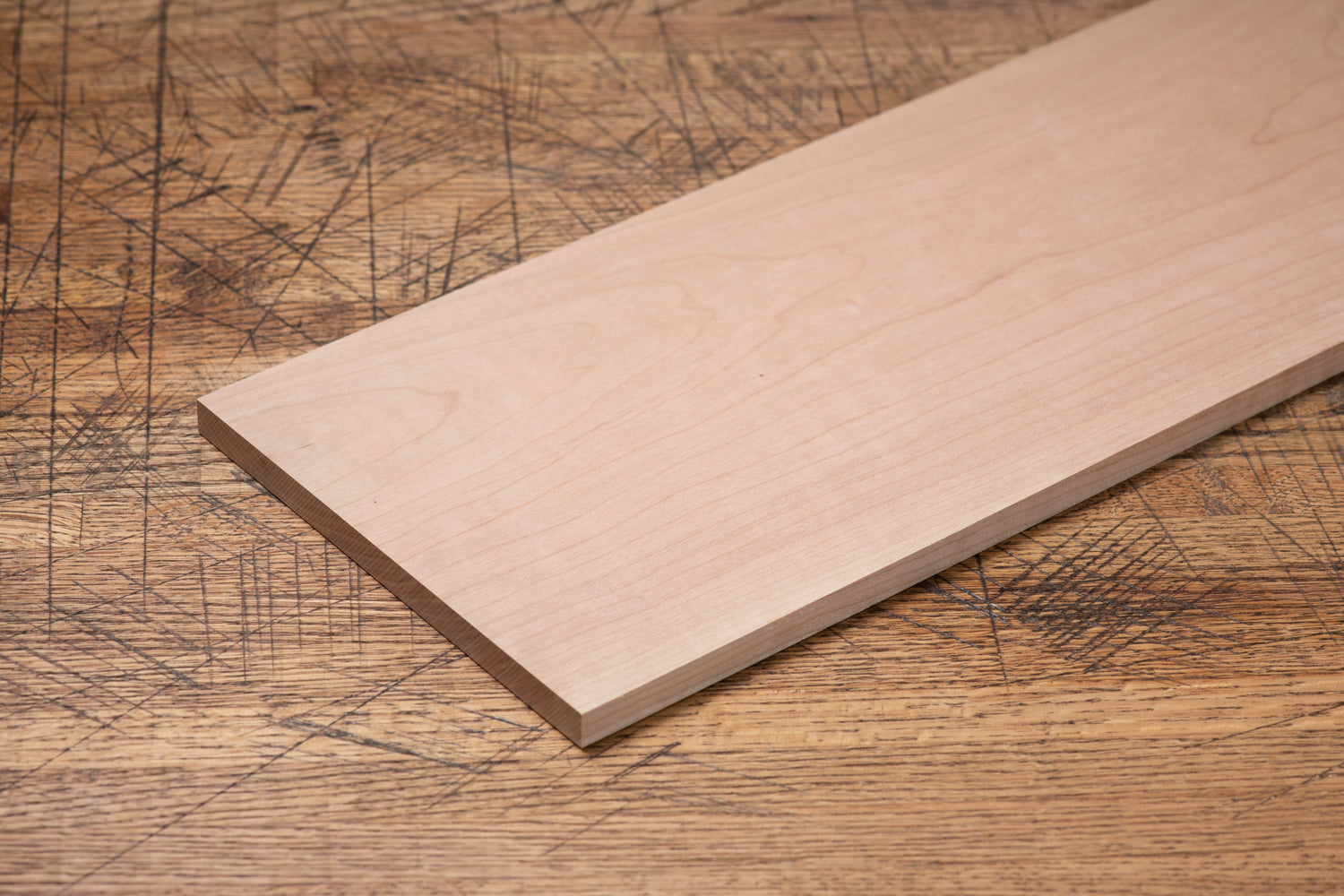 ½" Thin Stock Dimensional Cherry Lumber
Our dimensional black cherry (prunus serotina) lumber is sourced only from the prime cherry-producing regions in North America.  The color and texture are consistent and beautiful.  Cherry may contain some natural characteristics such as curly or gum spots. While gum spots are a natural character that cannot be completely avoided, North Castle Hardwoods ensures minimum gum by limiting our logging area to where the best timber grows.
Cherry is well known for its durability and dimensional stability after kiln drying.  All our cherry lumber is carefully harvested, sawmilled, kiln dried, and stress relieved.  It is a good choice for furniture, table tops, kitchenware, or architectural applications such as cabinetry.  It's very popular in kitchenware and and as an accent to mix in with other species.  Our cherry dimensioned stock is free of large knots and has low sap content. When finished, cherry has a smooth satiny texture.
To learn more about our proprietary grades, check out our custom grading rules that are always a notch (or two) above the competition.
Product Features
1/2" S4S (surfaced 4 sides)

 

black cherry thin stock.

Dimensioned and finished to 1/2" thickness. (See tolerance chart.)

Widths are finished at a tolerance of -1/32" and up to +1/2" extra width.

Lumber is very carefully dry-kilned to 6-8% M.C. (moisture content) and then stress relieved.  This produces lumber that is free of internal stress, flat, and very stable.

Very low sap content. 95% heartwood on one face. 
What can you make with cherry wood?
Cherry is one of the most popular hardwoods for kitchen cabinets, but that's just one of many great applications in the kitchen for this species.  Cherry wood makes gorgeous cutting boards and accent pieces.  Our ½" thin stock cherry can be used to produce spice racks, boxes, or signs.
When you work with cherry wood, please protect your health by wearing a dust-filtering face mask.