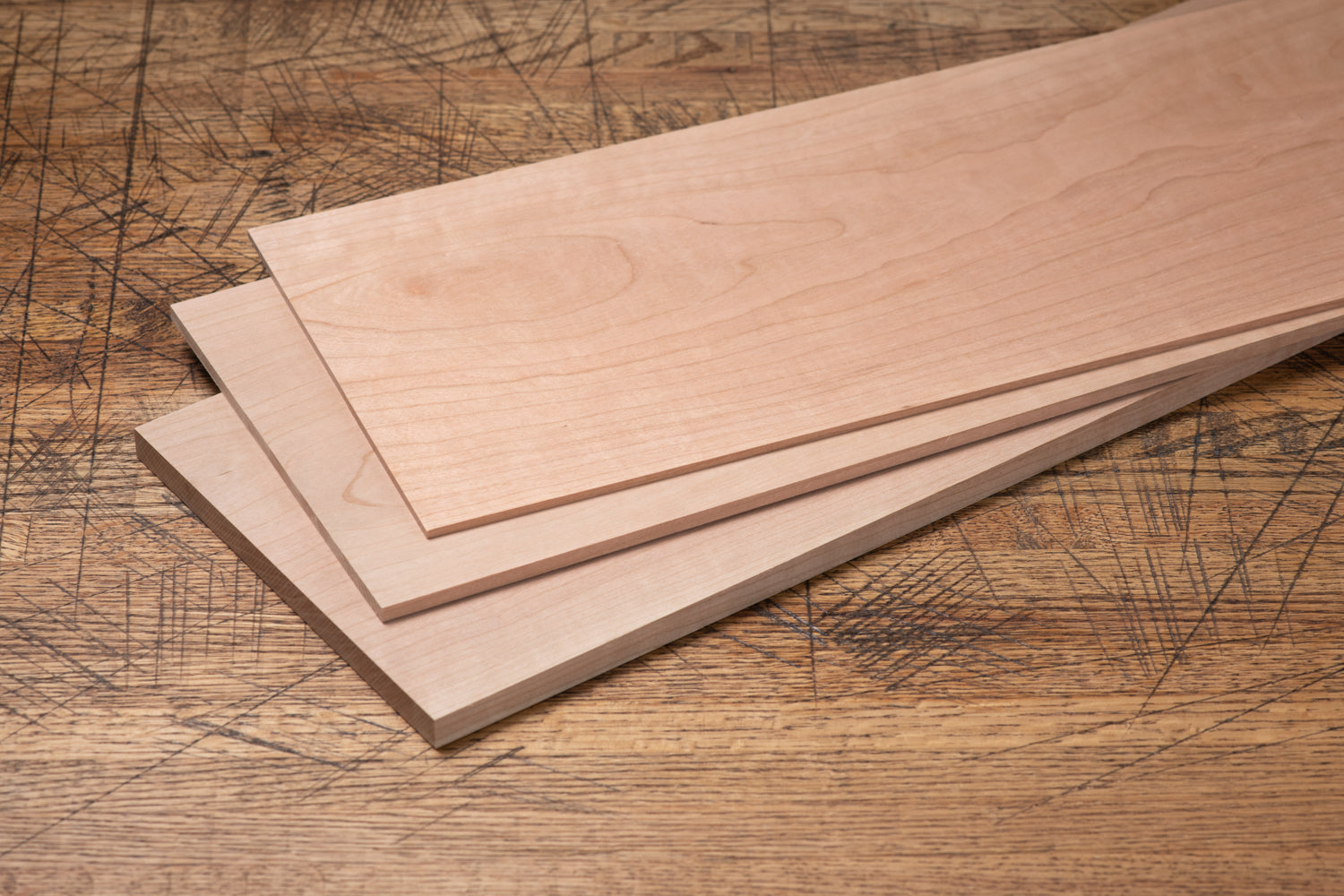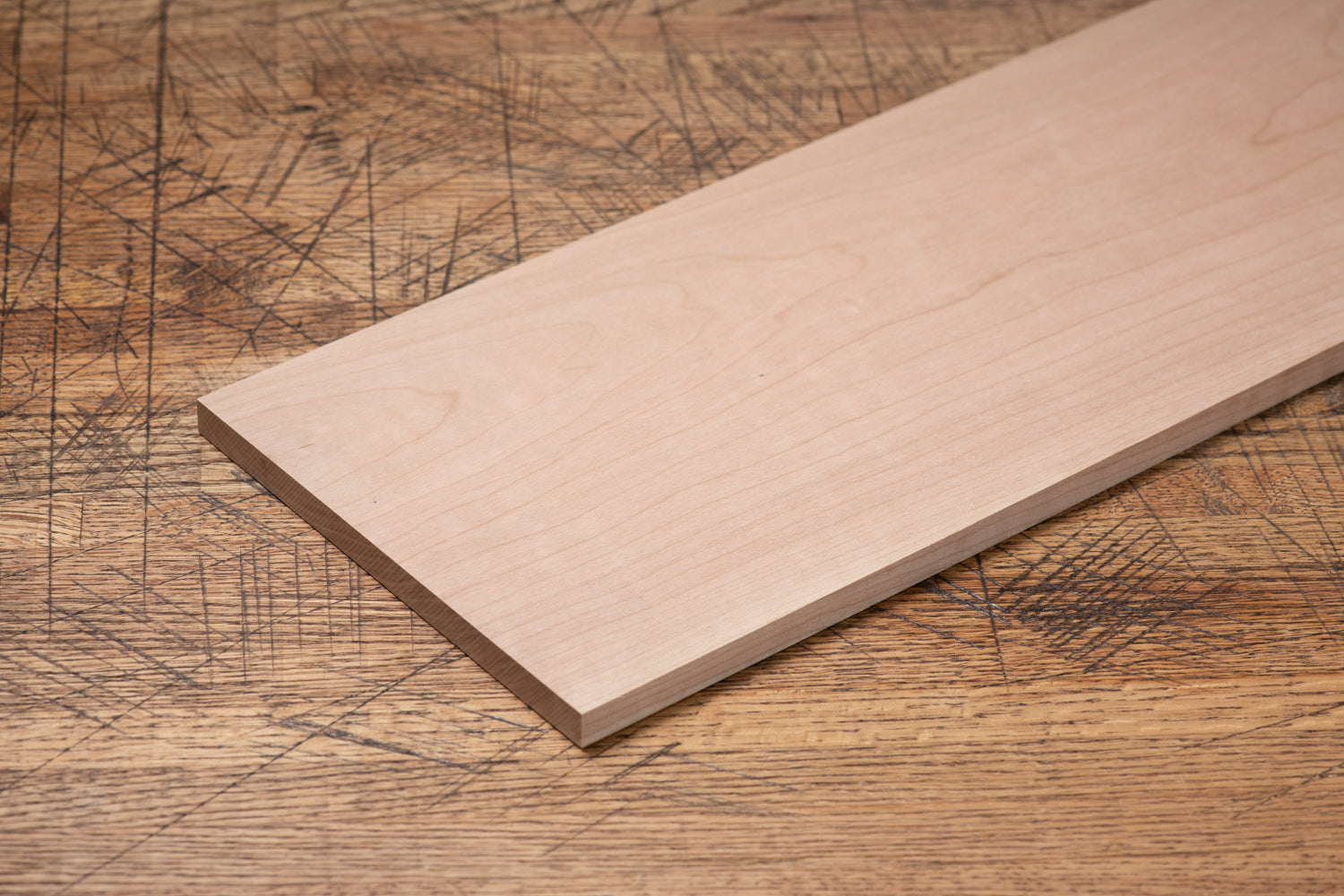 1/4" Thin Stock Dimensional Cherry Lumber
Our dimensional black cherry (prunus serotina) lumber is sourced only from the prime cherry-producing regions in North America.  The color and texture are consistent and beautiful.  Cherry may contain some natural characteristics such as curly or gum spots. While gum spots are a natural character that cannot be completely avoided, North Castle Hardwoods ensures minimum gum by limiting our logging area to where the best timber grows.
To learn more about our proprietary grades, check out our custom grading rules that are always a notch (or two) above the competition.
Product Features
1/4" S4S (surfaced 4 sides)

 

black cherry thin stock.

Dimensioned and finished to 1/4" thickness. (See tolerance chart.)

Widths are finished at a tolerance of -1/32" and up to +1/2" extra width.

Lumber is very carefully dry-kilned to 6-8% M.C. (moisture content) and then stress relieved.  This produces lumber that is free of internal stress, flat, and very stable.

Very low sap content. 95% heartwood on one face. 
Working with Cherry Lumber
Due to its consistent texture, dimensional cherry wood machines well and is very easy to work with. While we prefer oil and wax as a finish to show off its beautiful natural grain and character, black cherry will easily accept any other stain and finishing material such as lacquer and polyurethane.
Where can I buy cherry lumber?
You can buy cherry lumber from North Castle Hardwoods one of two ways.  You may place an order on our online store for any of our dimensional lumber products, and arrange for pickup at our suburban Chicago warehouse.  Or you can have your order shipped directly to your home or wood shop.  Please contact us if you have any questions or would like to talk about a custom order.
Please use a high quality face mask when working with cherry wood since the dust may irritate your respiratory system.