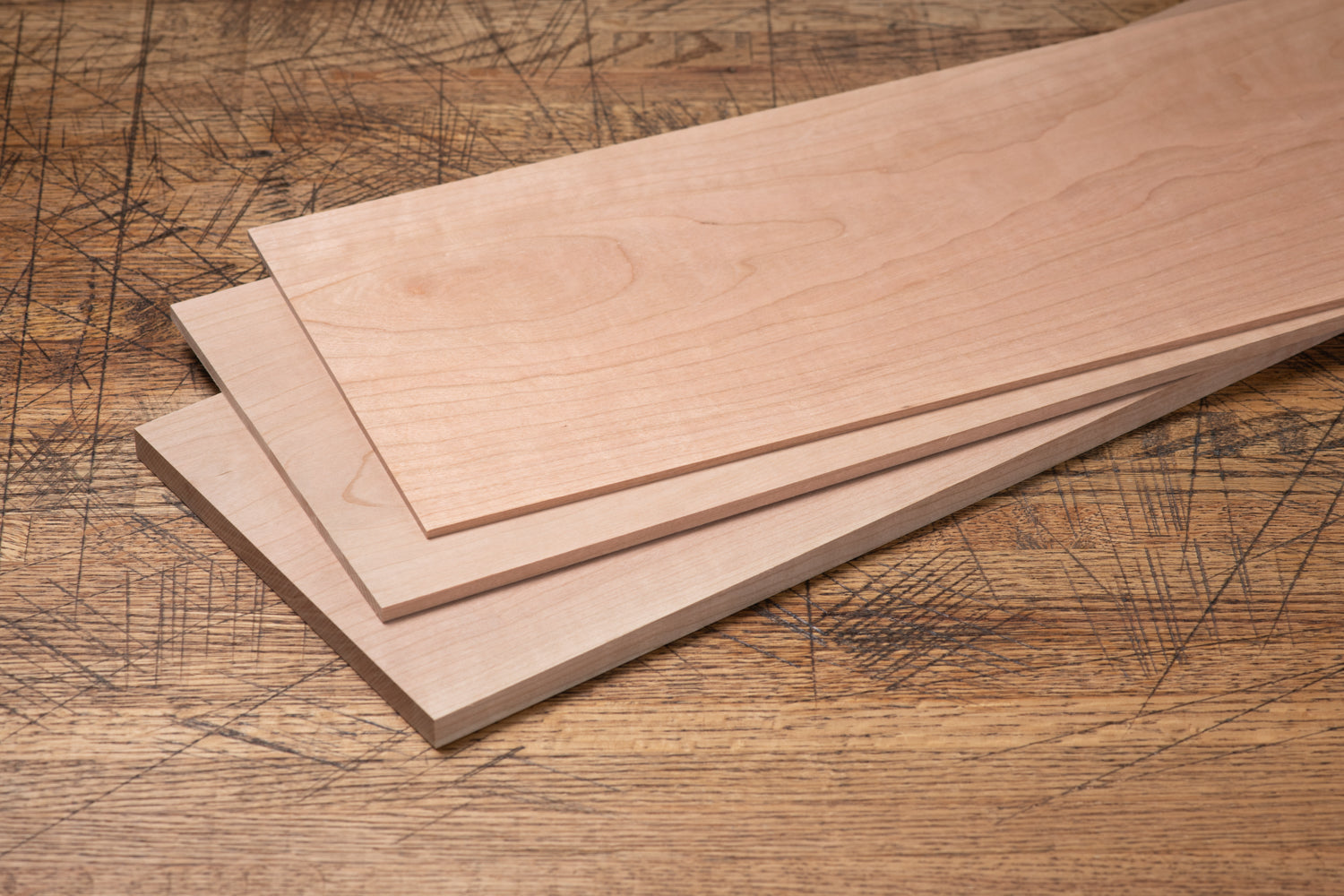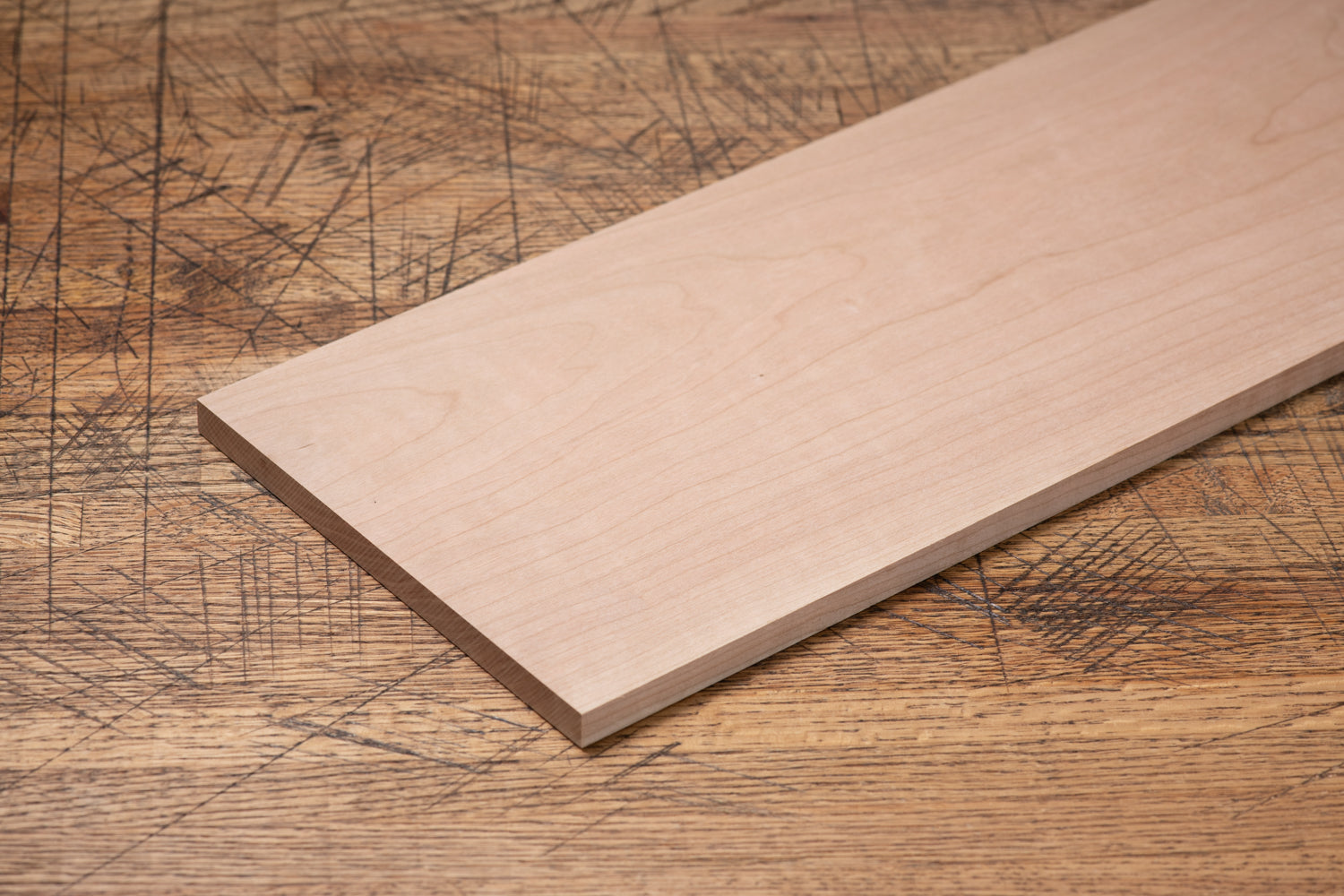 1/8" Thin Stock Dimensional Cherry Lumber
Favored for its classic reddish color and satiny texture, cherry wood is the ideal choice for a variety of hardwood crafts. All North Castle Hardwoods cherry is sourced from regions that produce the finest prunus serotina in North America, and sustainably harvested in a way that leaves the forests stronger than they were before. Our logs are carefully sawed, kiln dried, and stress relieved to produce boards that are free of internal stress and unlikely to check or split.  In our dimension mill, we turn those boards into top quality dimensional cherry product that has a very high sap to heartwood ratio. Our unique ⅛" thin stock product is surfaced on all four sides and ready to be put to use.
North Castle Hardwoods offers S4S hardwood black cherry lumber in ⅛", ¼", and ½" widths. To learn more about our proprietary grades, check out our custom grading rules that are always a notch (or two) above the competition.
Product Features
1/8" S4S (surfaced 4 sides) black cherry thin stock.

Dimensioned and finished to 1/8" thickness. (See tolerance chart.)

Widths are finished at a tolerance of -1/32" and up to +1/2" extra width.

Lumber is very carefully dry-kilned to 6-8% M.C. (moisture content) and then stress relieved.  This produces lumber that is free of internal stress, flat, and very stable.

Very low sap content. 95% heartwood on one face. 
Tips for Working with Cherry Lumber
Cherry's closed grain and smooth texture makes it a pleasure to work with, either by hand or with power tools.  Cherry is softer than other hardwoods, and is prone to scratching so handle with care. Avoid using harsh sandpaper or dull tools when machining cherry lumber. 
We prefer to finish this species with a natural wax or oil, as opposed to stain, to show off the natural cherry coloring. Over time, furniture and products made with cherry will take on their own character as the wood turns a darker red color.